Coaching Works Best At The Moment It's Needed.
Cogito AI provides real-time call center coaching and informs more insightful mentoring after the call.
People learn in the moment. In the moment, AI-informed call center coaching is Cogito's greatest innovation, but its value doesn't end there. The software captures data supervisors can use after the call, as well as unique insights useful to the larger enterprise.
Cogito Also Enables Better Supervision.
Using Cogito-generated data, call center managers can playback calls, review data, and have informed discussions. No more random polling of calls and frustrating searches for teachable moments.
And in this age of distributed team members, Cogito enables supervisors to monitor teams wherever a call center agent is working.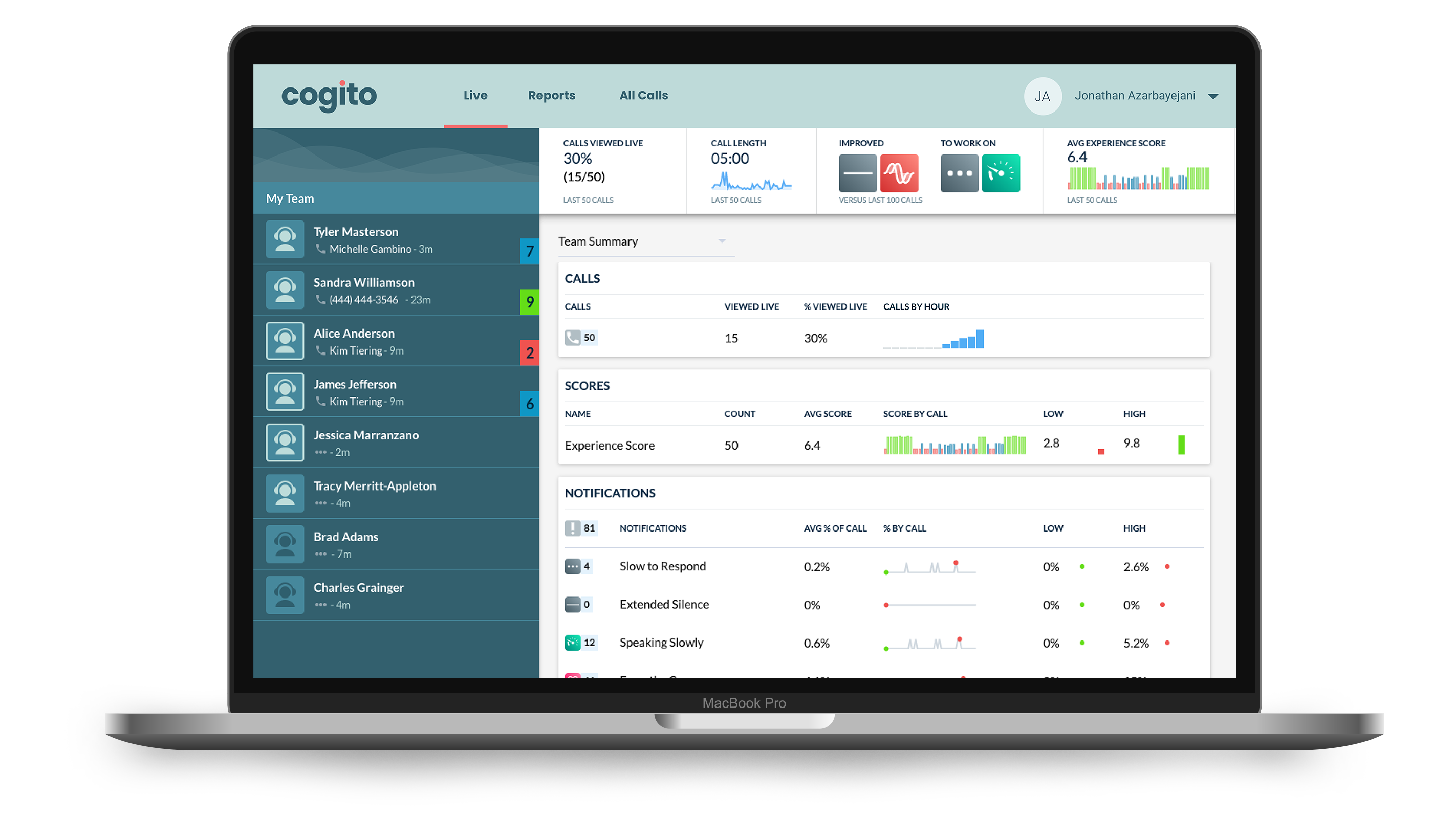 Data Reveals Trends, Weaknesses and Opportunities.
Cogito data provides insights for use by the highest levels of the enterprise. New features such as Cogito™ True Sentiment pairs the Cogito CX score with transcriptions, overcoming the chief flaw of conventional sentiment analysis and enabling truly informed text analytics.
Scale Empathy Across the Enterprise With Call Center Coaching
Cogito's call center training solutions offer the first scalable way for every call center agent to display more consistent emotional intelligence, delivering empathy on every call.
Improving the empathy or call center soft skills of phone agents create stronger human connections, leading to better conversational outcomes, such as:
Reduced call handle times
Increased first call resolution
Improved customer satisfaction and net
promoter scores
Increased customer lifetime value
For a no-obligation demonstration, contact us today.