Growing and Developing Talent Through Coaching
Cogito is a coaching solution for contact centers. It helps agents in real-time during conversations and assists managers in mentoring them with AI-personalized plans.
Lift Agent Productivity and
In the hyper-competitive work-from-anywhere modern contact center environment, providing agents with high quality coaching that helps them develop into better customer service representatives is a critical strategic priority. 
Leading contact centers rely on personalized, agent-specific coaching to develop, grow and retain their agent populations. High quality coaching programs serve as a key differentiator for companies who are able to lift the productivity level of their agents while improving CX.

Cogito enables team leaders to automate the tedious aspects of contact center coaching and gives them the time back they need to actually coach their reps. Expedite preparation work by pulling data and surfacing personalized recommendations for your reps. AI-driven plans automatically identify coaching opportunities for individual agents and let team leaders prioritize areas of growth based on a set of personalized goal recommendations.
The best coaching to reinforce positive behavior while simultaneously improving behaviors negatively impacting the call occurs in the moment – sometimes referred to as the "moments of truth" in the conversation.
A contact center supervisor cannot possibly be on every call in every moment. Luckily AI developed specifically to coach for better conversations is there to do the work and provide continuous real-time feedback to agents helping guide them through complex conversations.
A continuous feedback loop for agents where praise for a job well done is strongly reinforced turns coaching away from acts of randomness and into a systemic process that scales with your organization.
With Cogito, agents are able to regularly check on their accomplishments and their progress is automatically tracked with visibility for both the agent and the team leader. Data-driven feedback keeps everyone on the same page and enables visibility into performance improvement.
What our Customers are Saying About
Cogito helps our team leaders and managers have visibility on agent calls in real-time. It helps us understand how our agents' interactions will impact today's performance and enables us to coach our agents to better handle calls.
Fortune 25 Telecommunications Company
One of my teammates needed lots of help with delivering empathy generally speaking. Since using Cogito, his survey scores have hit higher numbers. Cogito reinforces the coaching I give him offline and now that he has a visual representation of his speaking behaviors he has been able to successfully target that behavior.
Fortune 150 Financial Services Company
On any given day, our agents can face high call volumes spanning a wide array of topics of conversation. Cogito has transformed these interactions, providing real-time support and guidance that helps agents empathetically connect and communicate. At the same time, we now have increased visibility into agent performance, allowing us to better innovate at scale.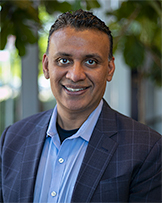 Senior Vice President, Global Contact Center & Franchise System Support, Wyndham Hotels & Resorts
With one of our experts to learn what emotion and conversation AI can do for your agents, team leaders, and your customer experience.