Lower
Talk Time and
Increase First
Call Resolution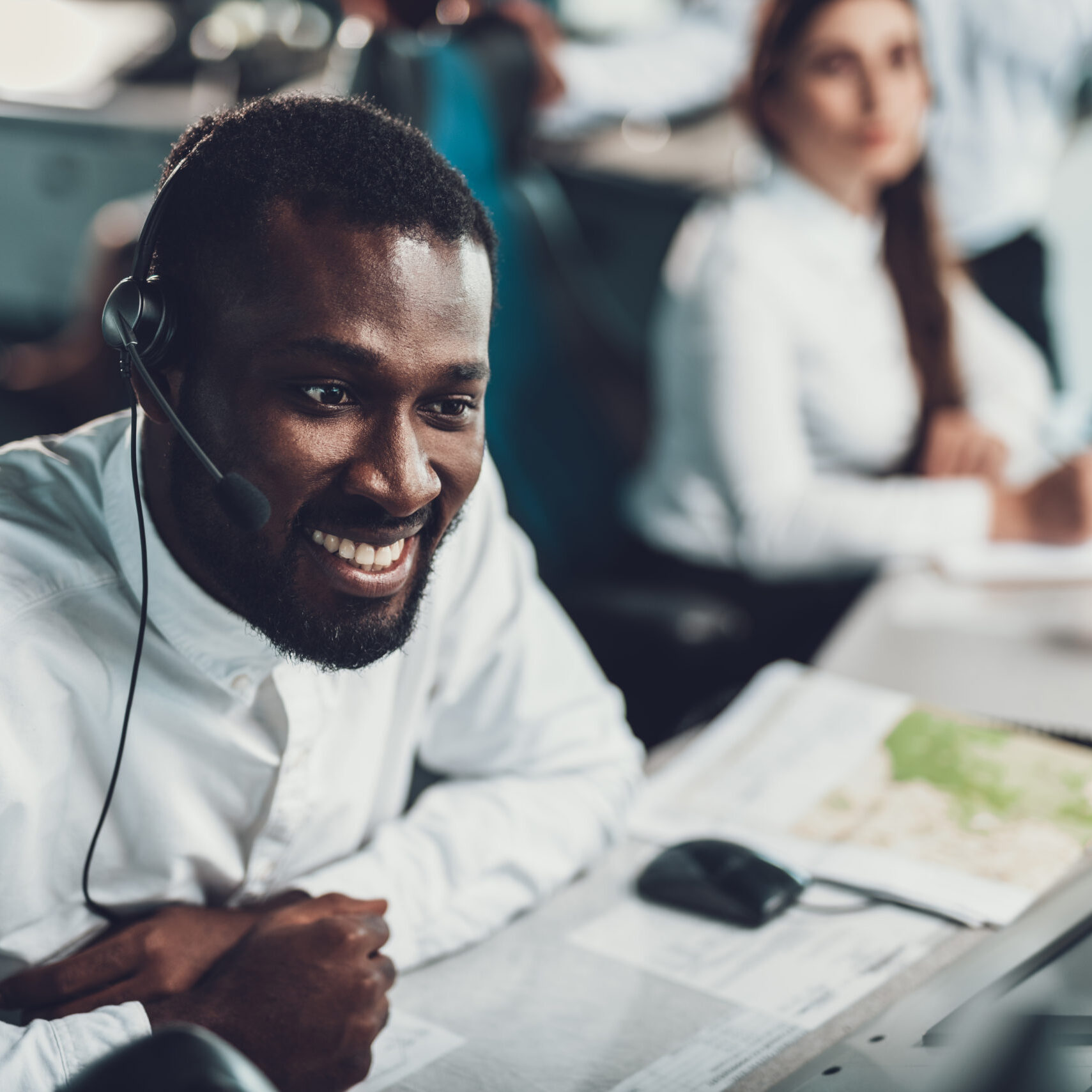 Callers Want Results, and They Want Them Fast.
Cogito AI coaching software facilitates the stronger emotional connections that satisfy caller needs faster in the customer concern resolution process.
Sometimes it's not enough to simply resolve a caller's technical needs—the insurance claim, the billing problem, the diagnostic question. Sometimes callers need to know they've been heard and valued.
Cogito AI helps call center agents operate with consistently higher emotional intelligence. As a result, callers feel an emotional connection. Customer experience score—CX—rises.
What's more, calls end faster. They're also more likely to resolve issues the first time.
Improve Your Average Handle Times, and Increase First Call Resolution Rates.
Call center agents already have emotional intelligence. But it can be hindered by the technical aspects of navigating windows, finding information, and recording notes all day long.
Cogito AI detects and measures over 200 key indicators of the callers' emotional state, then cues agents when there's room for improvement. 
With Cogito, behavioral science meets artificial intelligence to make people more emotionally intelligent, which satisfies callers faster.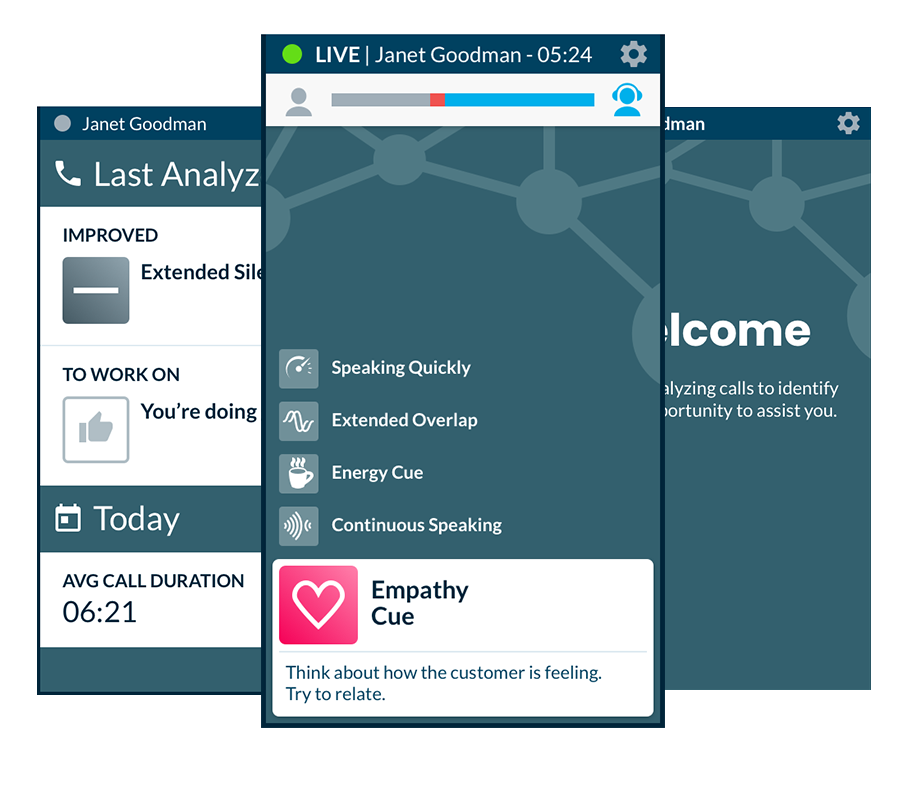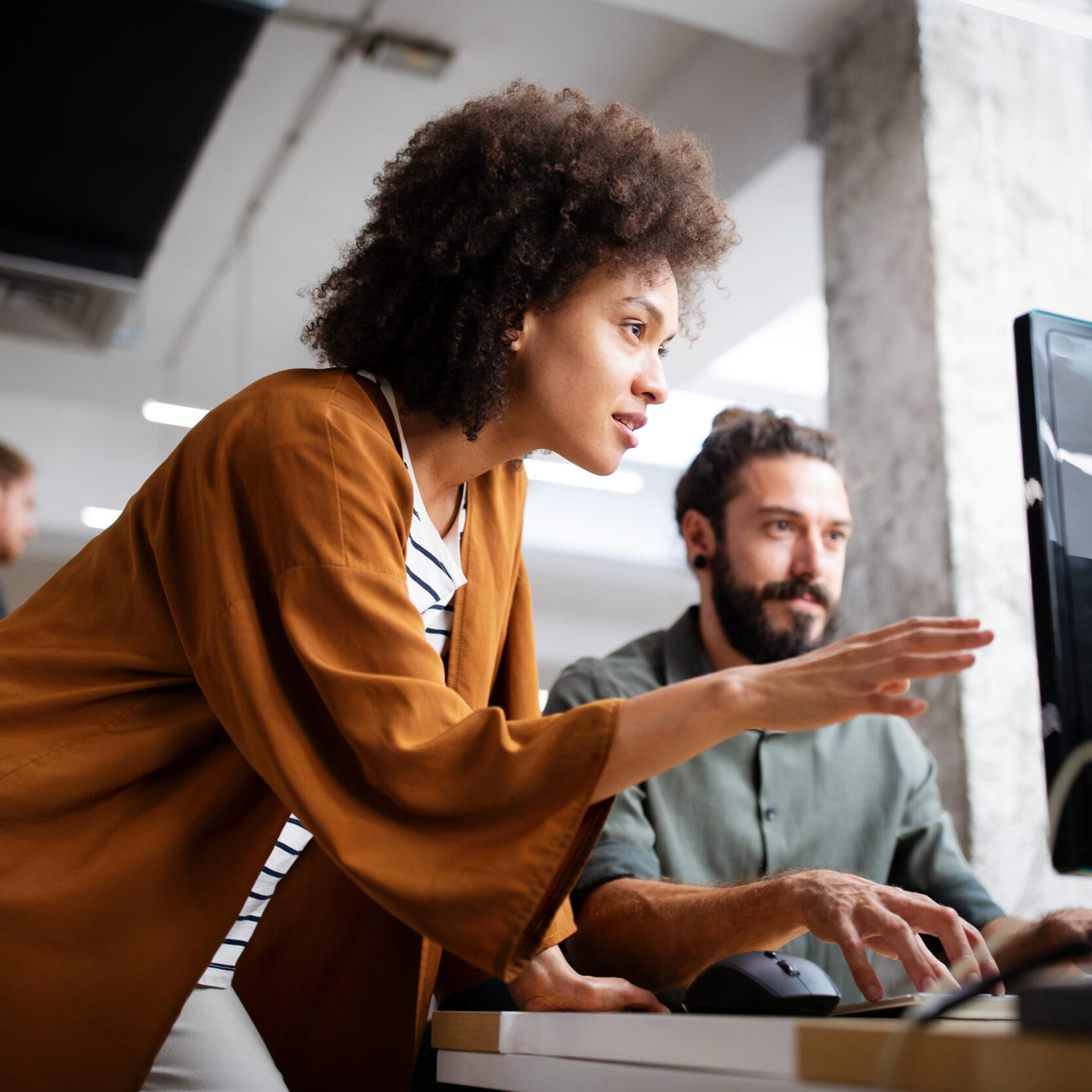 Real-World Metrics
Validate Results.
Cogito customers in a range of industries—healthcare, insurance, banking, finance, telecom and more—have measured tangible benefits customer satisfaction metrics from raising the emotional intelligence of their agents.
Health and wellness insurer Humana reduced average handle times 7%, and raised its first contact resolution rate by 6.3 percent.
Other Cogito customers have replicated Humana's improvements. 
Another company recorded a 9% increase in first contact resolution and a 7% reduction in average handle times; another reduced claims handle times by 8% and raised first contact resolution 6%.
One disability insurer slashed average handle times 23%!
Call Center Solutions That Scale Empathy Across the Enterprise.
Cogito offers the first scalable way for every agent to display more consistent emotional intelligence, delivering empathy on every call.
Improving the empathy of phone agents creates stronger human connections, leading to better conversational outcomes, such as:
Reduced call handle times

Increased first call resolution

Improved customer satisfaction and net
promoter scores
Increased customer lifetime value
For a no-obligation demonstration, contact us today.