Powering the Teams Behind Great CX & EX
8:01 am
Good morning , Alice
Personalized guidance initiated...
11:19 am
Call rescued!
You turned that call around - great job!
1:02 pm
Upskilling break
Watch this 5 min video
5:07 pm
Great job today!
You met all 3 primary goals - check the team dashboard
Emotion & Conversation AI
Cogito combines Emotion and Conversation AI into an innovative platform that provides real-time coaching and guidance to contact center agents, gives supervisors visibility into live conversations from their teams working from anywhere, and continuously monitors customer and employee experiences.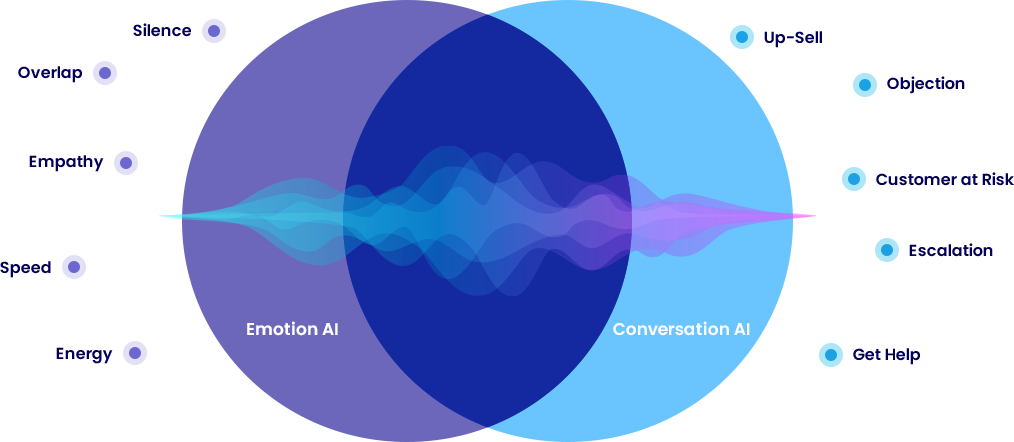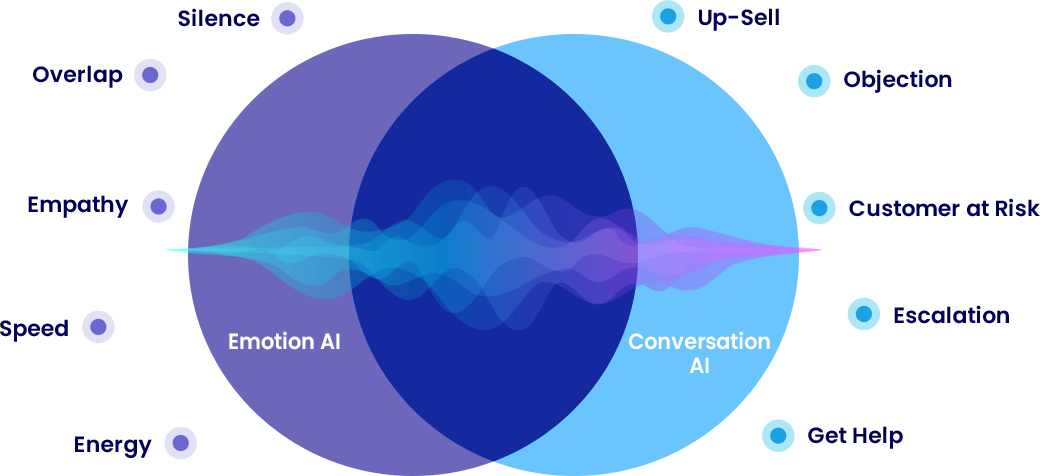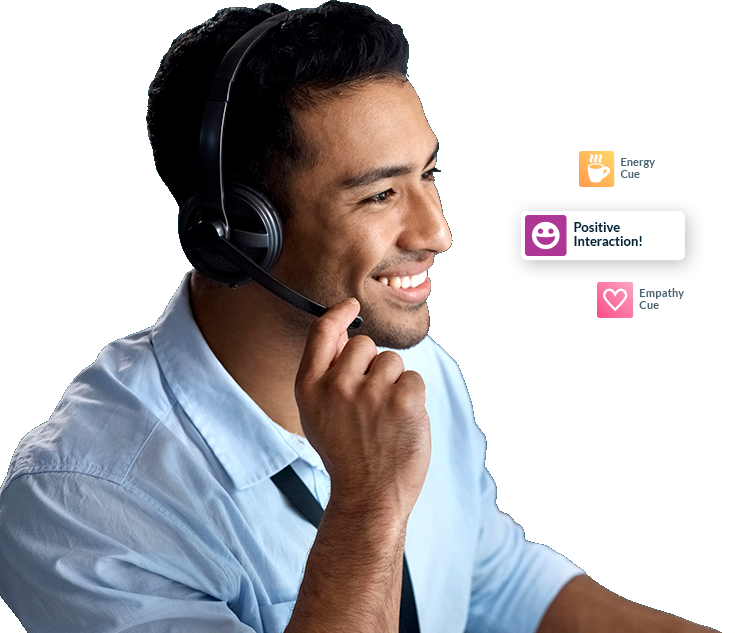 Cogito extracts and analyzes over 200 acoustic and voice signals in milliseconds to give your agents cues on how to adjust their behavior and surface the best recommendations based on the topics discussed and desired outcomes.
Leverage the learnings from every interaction to provide continuous feedback and grow your team members into better customer service professionals.
Use AI to flag difficult conversations or frustrated customers and alert supervisors if and when to intervene. Cogito dashboards let them visualize their team working from anywhere and monitor live calls. They track employee fatigue and spot early signs of burnout to protect their well-being. Cogito turns the data gathered into personalized development plans, giving back your supervisors quality time for coaching their teams.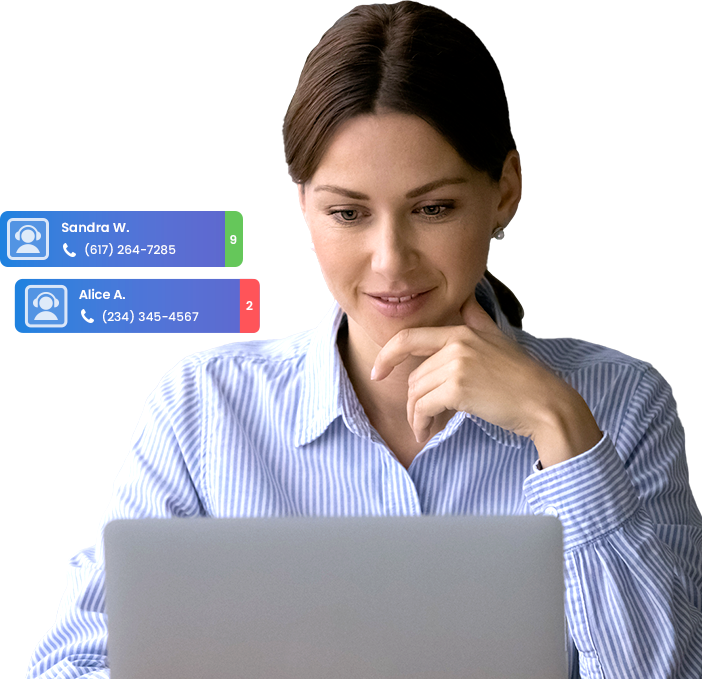 Powerful AI models reveal new insights from all conversations, extracting both what was said and how the message customers received the message. With Cogito, you can measure CX for 100% of calls and in real-time, as they progress. You can also track the well-being of your teams regardless of location. This powerful data set, which includes signals from customer behavior, sentiment, audio streams, and transcription, can all inform operational decisions with sharper, more specific, and more actionable insights.
Since its inception in 2007, Cogito has been dedicated to equipping frontline teams with real-time emotional intelligence and insights to handle one of the most challenging and stressful jobs. Cogito is a spinout from the MIT Media Lab. Our Emotion AI technology was first validated by assisting healthcare providers to detect early signs of PTSD and other mental health disorders in soldiers returning from combat to prevent depression and suicide. It is now helping your customer service teams deliver better experiences, grow into better professionals, and be happier at work.
1999-2006
MIT Media Lab Research

2007-2010
Field Testing & Validation

2011-2014
Supporting Veterans

2015-present
Helping Contact Center Agents
Proven at Scale - Used by the
Cogito is used by 5 of the Fortune 25 brands across diverse industries including healthcare payers; property, casualty, and life insurers; telecom and cable providers. Its largest deployment of over 30,000 concurrent agents makes Cogito a proven solution for the most stringent enterprise requirements.
Pharmacy
Benefits Managers



Global Online Payment Providers

US Telecom & Technology Companies

With one of our experts to learn what emotion and conversation AI can do for your agents, team leaders, and your customer experience.