The Stakes of Human Interaction Have Never Been So High
In our world ruled by CX, every customer interaction is critical. The massive push of simple inquiries to self-service and automation has left the complex ones to your customer service representatives. To make matters worse, most are escalations from self-service or requests for assistance from digital processes. In both scenarios, customers couldn't complete what they were trying to accomplish and start their conversation with an agent, upset or frustrated.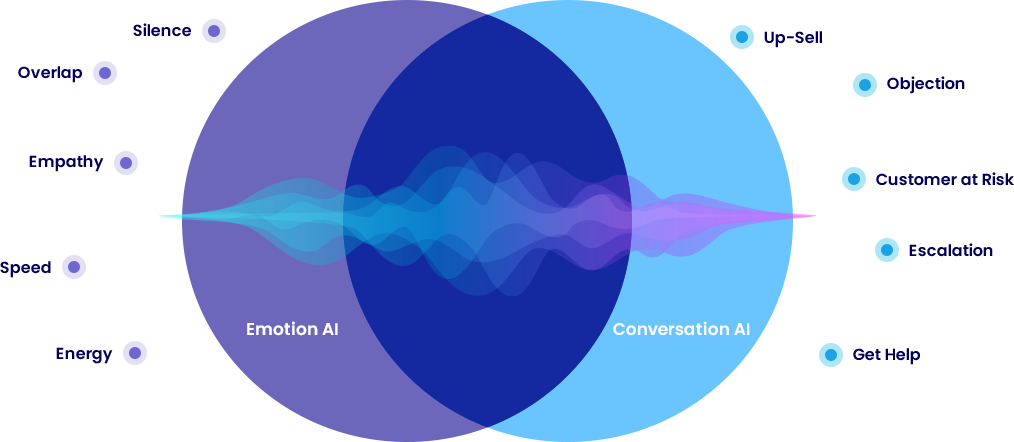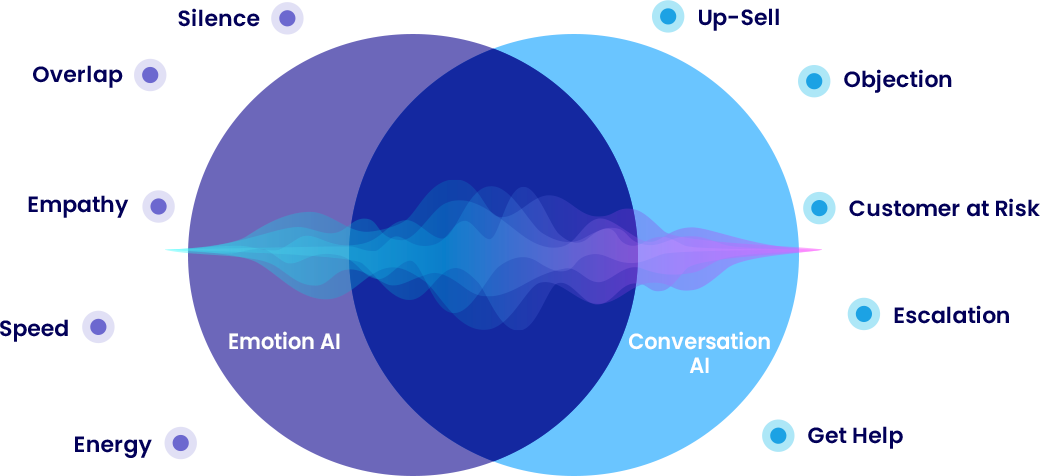 And So is the Burden on Your Frontline Teams
Not only do your agents handle more complex inquiries, but they also must show empathy to customers, often on up to 70 calls daily. It is taking a toll and wearing them out. Fatigue and sometimes burnout are making this profession one of the most affected by the great resignation. It's time to take care of your employees!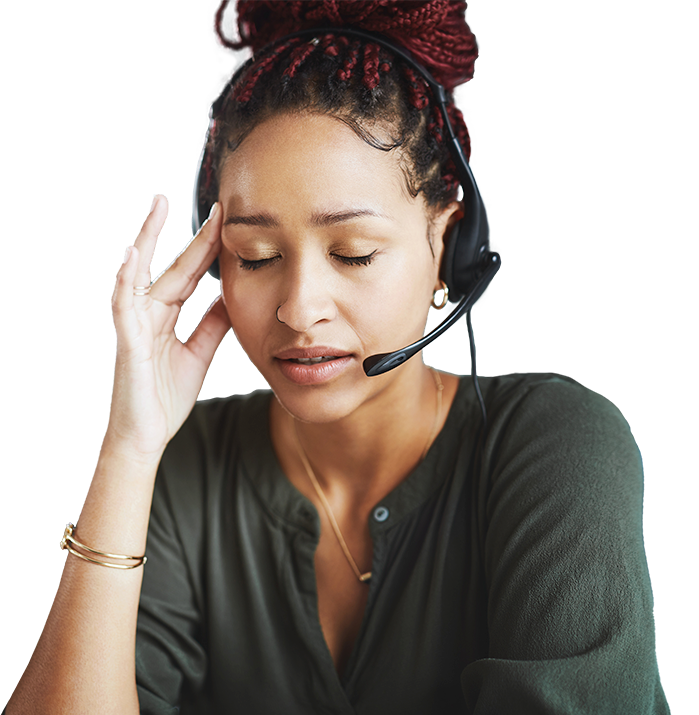 Your Agents Need Better, Human-Centered Tools
Cogito was founded in 2007 from MIT research on how to give frontline teams tools to handle difficult conversations. We pioneered Emotion AI - the ability to analyze the voice to understand a speaker's emotional state and deliver recommendations to steer the conversation - on the challenging issue of helping veterans with PTSD and other mental health disorders. We equipped nurses to more accurately identify symptoms of depression and risk levels for suicide during routine calls. Using Emotion AI, they could listen beyond the words and hear the emotion in the tone of veterans' voices.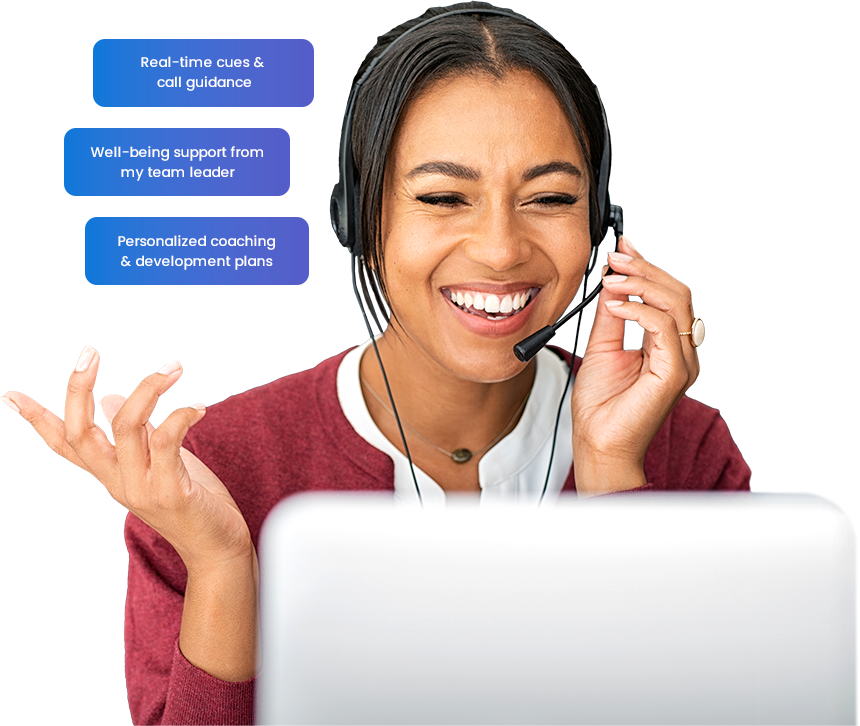 Enter Emotion AI & Conversation AI
Today, Cogito brings together Emotion AI, analyzing over 200 voice signals, and Conversation AI, analyzing the words and topics discussed to deliver real-time cues to agents.
Human-aware insights into how customers feel let them improve their conversations. Topics provide additional guidance, such as up-sell opportunities or customers at risk.
Take CX to New Heights With Human-Centered AI
Cogito's powerful acoustic and lexical AI models don't stop at giving nudges to agents. They measure the customer experience in real-time and for all calls, a breakthrough from legacy post-call survey methods.
CX measured on every call delivers the data for personalized coaching and development plans, essential to growing and retaining your employees. Cogito monitors the well-being of your associates, alerting team leaders to the risk of fatigue or potential burnout situations.
Combining Emotion and Conversation AI helps customer service teams deliver better experiences, become better professionals, and be happier at work.
Let One of Our Experts Share
What Emotion & Conversation AI Can Do for You