Establish a
Center for Excellence
for CX improvement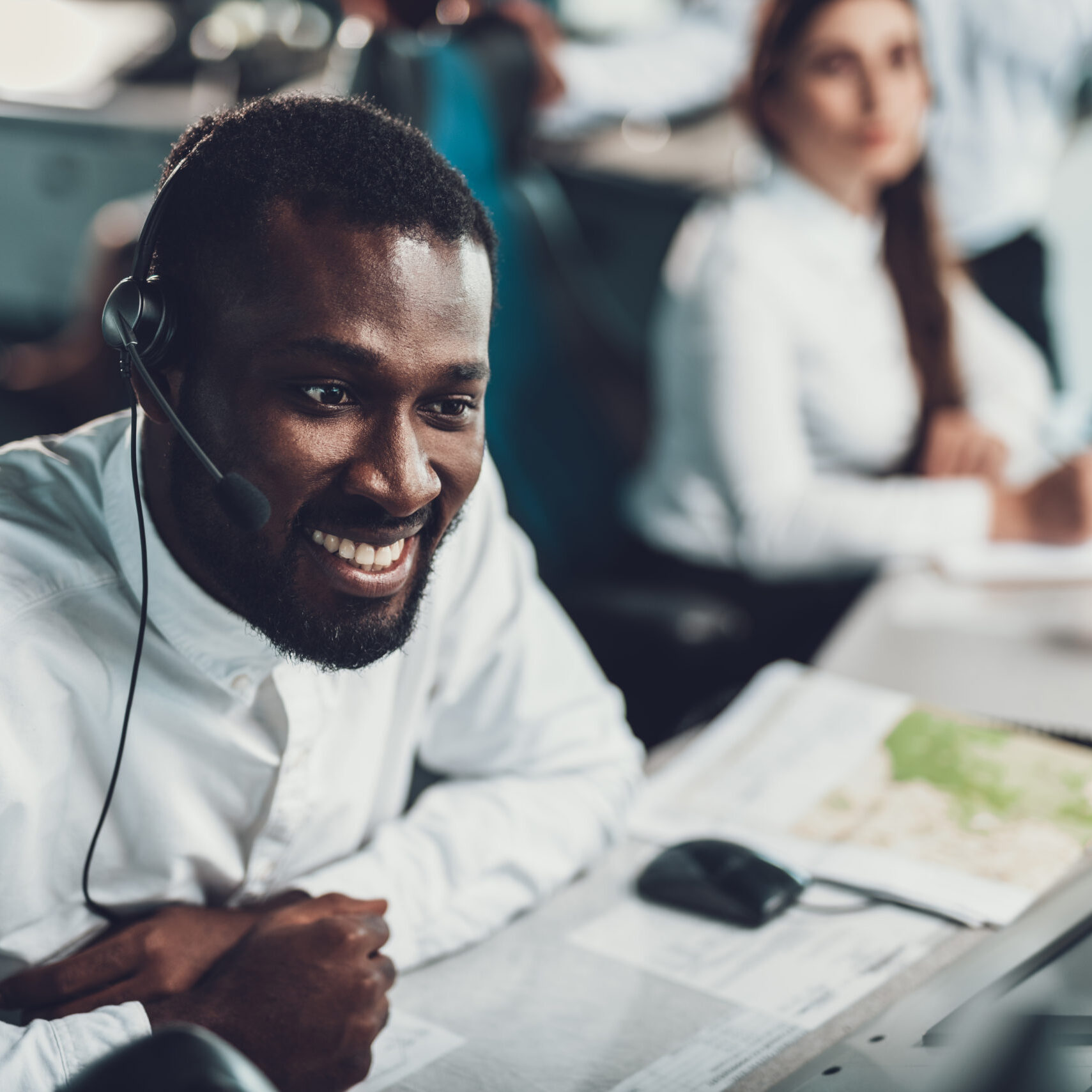 CX Excellence
Requires Data
Cogito AI coaching software generates data on emotional connections, the key determinant of successful customer experience.
Empathy in customer experience has become the determiner of business success. And contact centers have become critical determiners of customer experience.
Call centers make or break brand loyalty. They drain revenue or enhance profit. It depends on how they're managed.
And as more enterprises outsource call centers, CX is becoming harder to manage.
But you can't manage what you can't measure. Cogito AI provides essential data as a side-benefit of its in-the-moment empathy coaching.
Excellence Comes from Managing Details
Cogito AI coaching software captures a wealth of data that reveals patterns, trends, and weaknesses. That's data a CX center of excellence can use in improving call center customer experience.
For example, real-time topic spotting reveals trends and sentiments useful to agents, supervisors, and site leaders.
Real-time notifications alert agents to specified words, phrases and utterances—or to their absence! Such alerts make sure agents notice signals shown to indicate important issues or opportunities.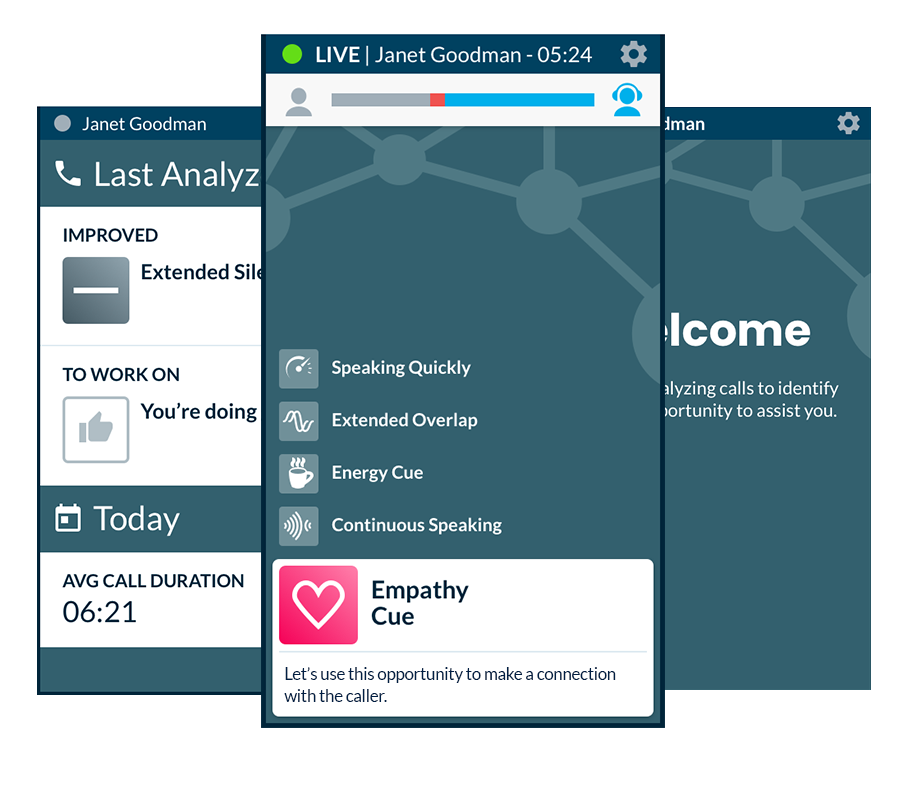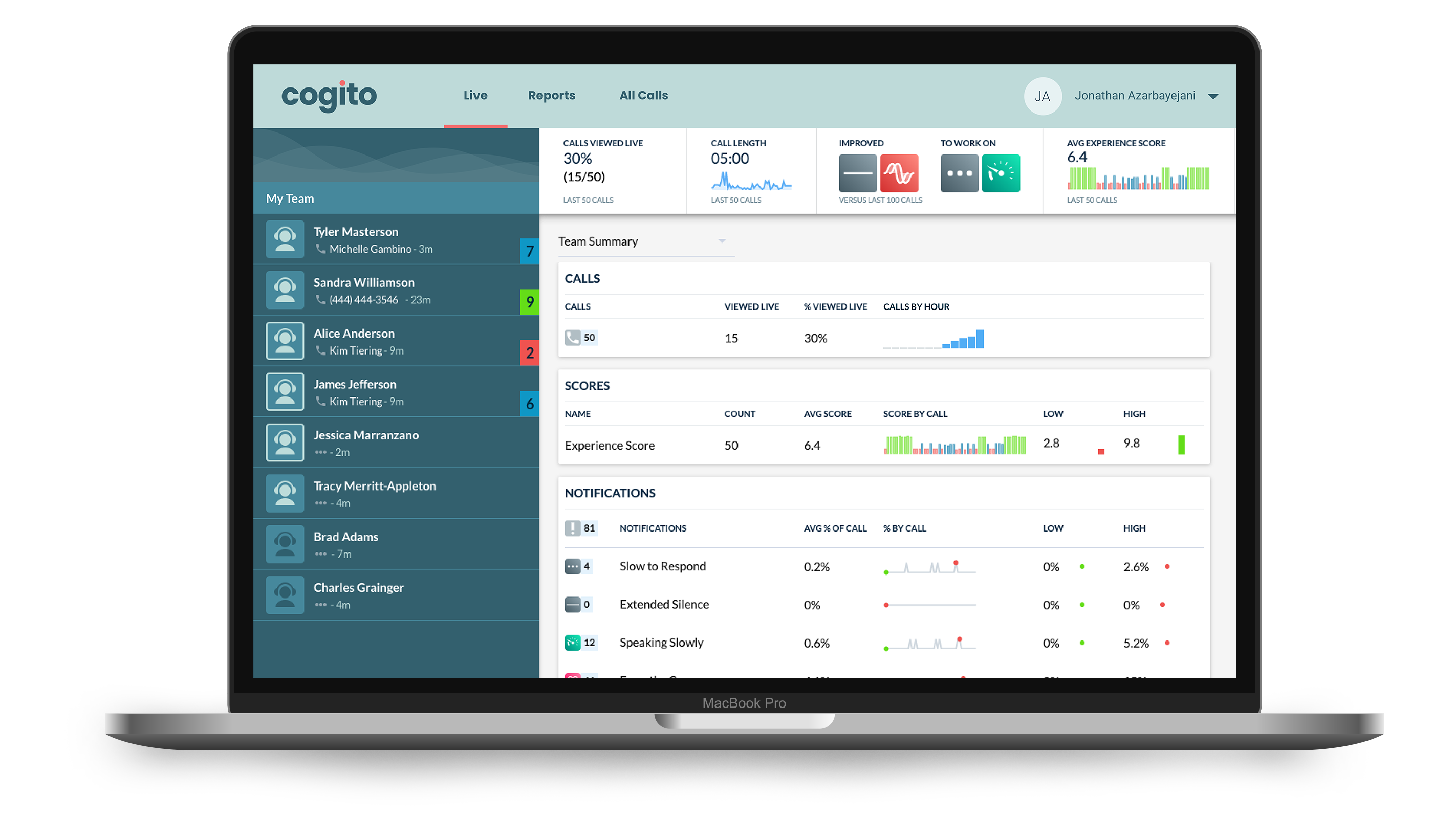 Raise Sentiment
and Text Analyses
to New Levels
Conventional analytics have been limited to the words spoken, omitting the ways in which the words were spoken. As a result, they may miss the sarcasm or disappointment to really understand the call.
Cogito™ True Sentiment pairs the Cogito CX score with transcriptions, overcoming the chief flaw of conventional sentiment analysis and enabling truly informed text analytics for an enhanced CX powered
by AI.
The software's KPIs show everyone—agents, supervisors, senior managers, and business process outsource vendors—how they're doing.
Scale Empathy Across the Enterprise for CX Improvement
Cogito offers the first scalable way for every agent to display more consistent emotional intelligence, delivering empathy on every call.
Improving the empathy of phone agents creates stronger human connections, leading to better conversational outcomes, such as:
Reduced call handle times
Increased first call resolution
Improved customer satisfaction and net
promoter scores
Increased customer lifetime value
For a no-obligation demonstration, contact us today.