Real-Time Coaching and Guidance for Your Agents

Equip Your Agents for More Complex, Higher Stakes Interactions
Cogito Contact Center AI combines Emotion and Conversation AI to analyze calls and deliver real-time coaching and guidance cues to agents, wherever they work – in your contact center, in a BPO, or anywhere.
Guide Your Frontline Teams With Cues the Way They Want
Cogito lets you choose how cues should be delivered to your customer service reps. It can be inside the Cogito Companion mini-app, through non-intrusive slide-in alerts, or embedded in their desktop application. Cogito lets you adjust their frequency based on the conversation type or employee tenure. Companion also provides employees with a convenient place to check their progress against their coaching goals.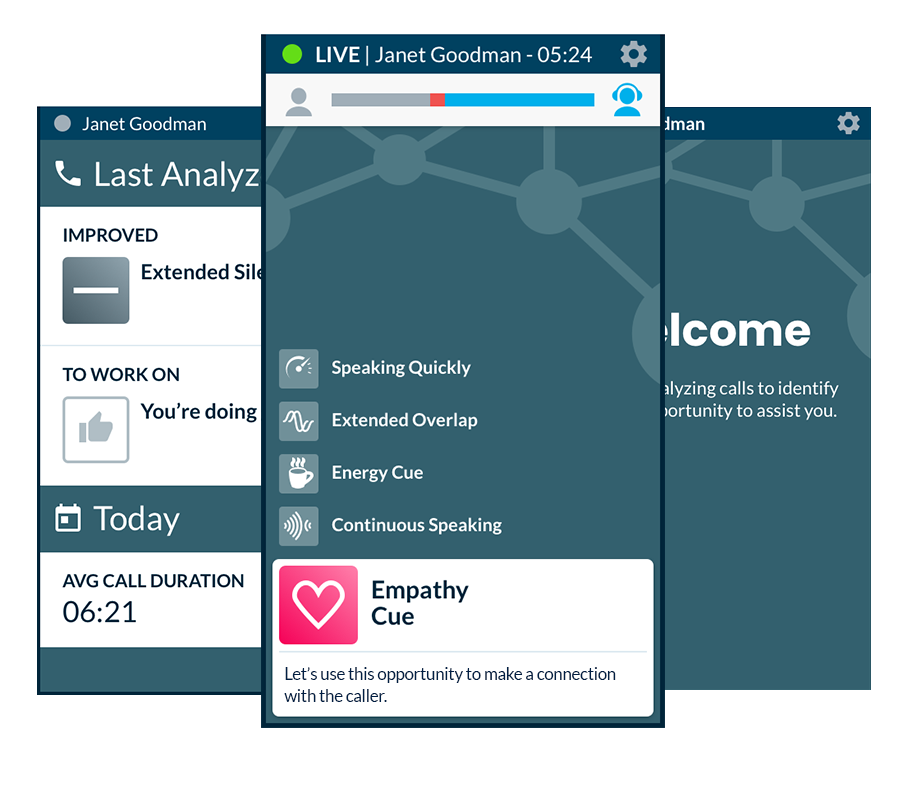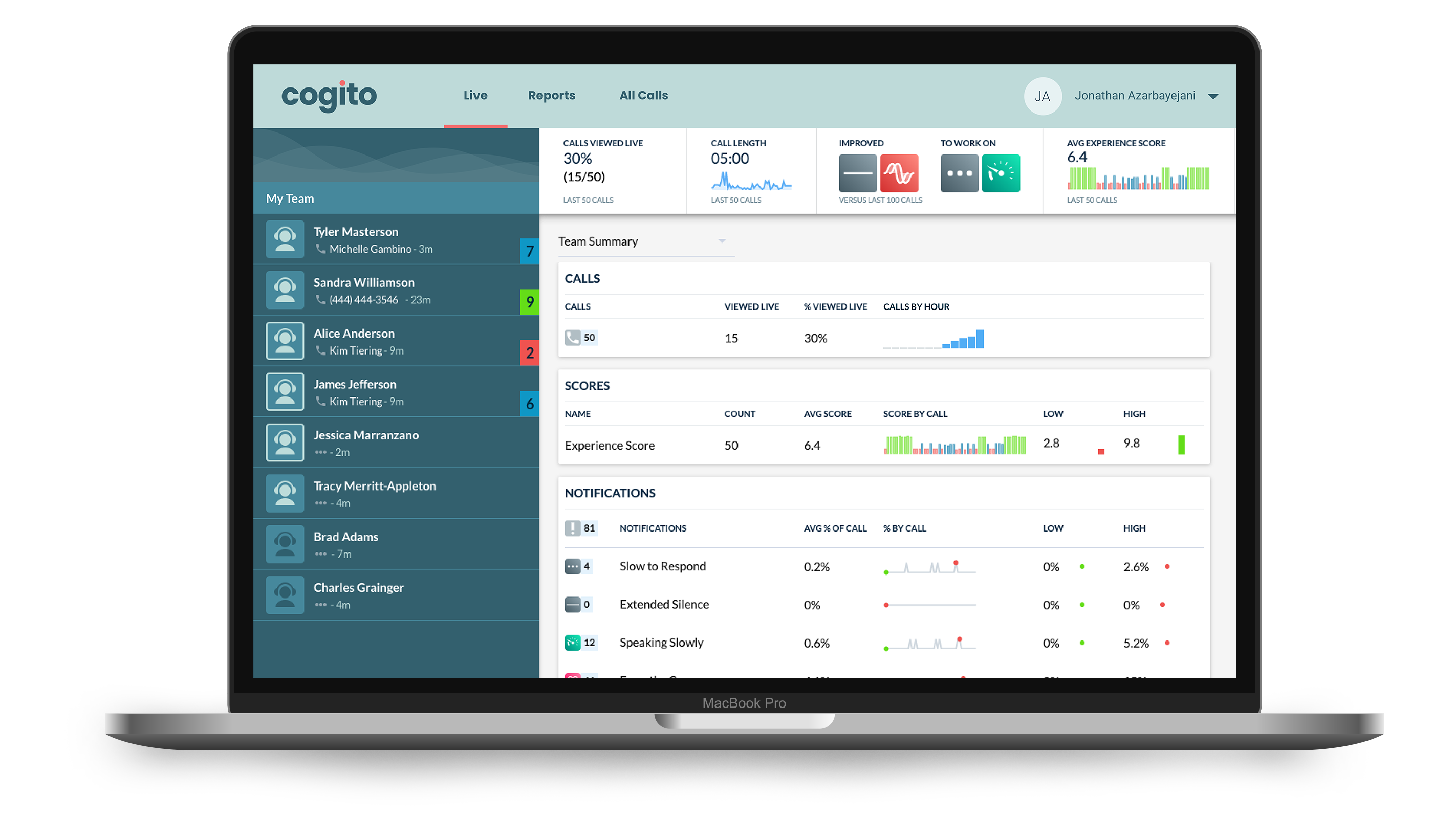 Give Team Leaders the Tools They Need to Have the Back of Your Agents
Cogito's real-time dashboard empowers supervisors to virtually walk the floor. It leverages Cogito CX Scores, a real-time measure of the customer experience and Cogito EX Scores, to check your employee well-being during the shift/day. Supervisors are automatically alerted to calls requiring their attention and can start listening to live calls with a simple click of a button. And there is more. Cogito aggregates all nudges across calls to create personalized coaching plans to help you grow your employees into better customer service professionals.
AI Coaching That Goes Beyond Traditional Speech Analytics
Cogito Emotion AI technology builds on over a decade of advanced R&D and hundreds of millions of analyzed phone calls to surface behavior cues on how the customer is feeling and how the agent could steer the conversation to show empathy and resolve her issues faster. Cogito evaluates over 200 acoustic signals from the audio stream and turns them into actionable coaching recommendations. All this in real-time, in just a few hundreds of milliseconds.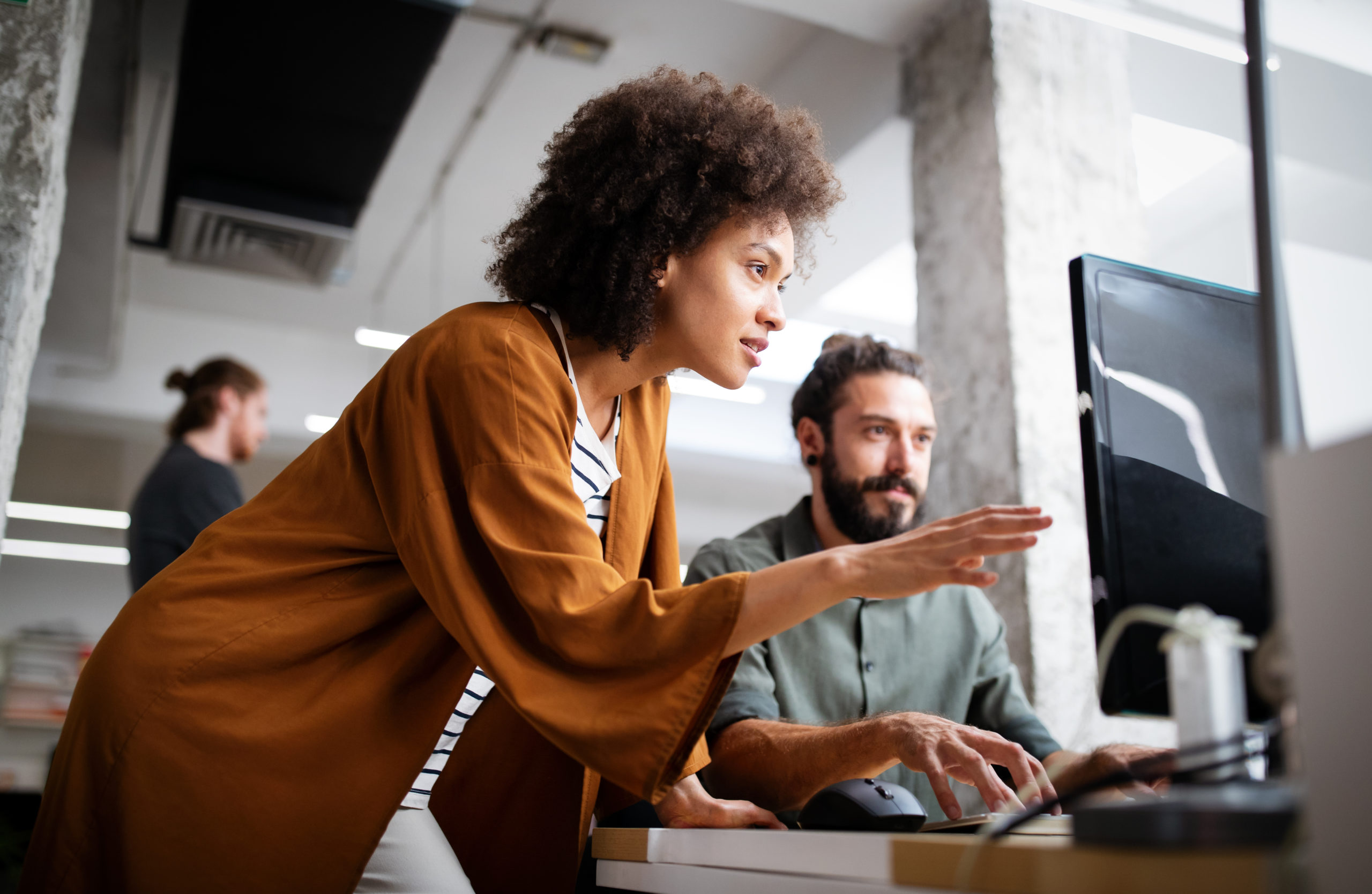 Together, Guidance and Behavioral Coaching Empower Agents With Human-Aware Data
Cogito brings together the power of guidance inferred from the context of the conversation and coaching nudges derived from speaking behaviors. It drives better conversation outcomes and better customer experience. It reduces average handling times (AHT) and increases first-call resolutions (FCR). It eventually reduces your employee stress, contributing to their well-being.
Built for the Modern Enterprise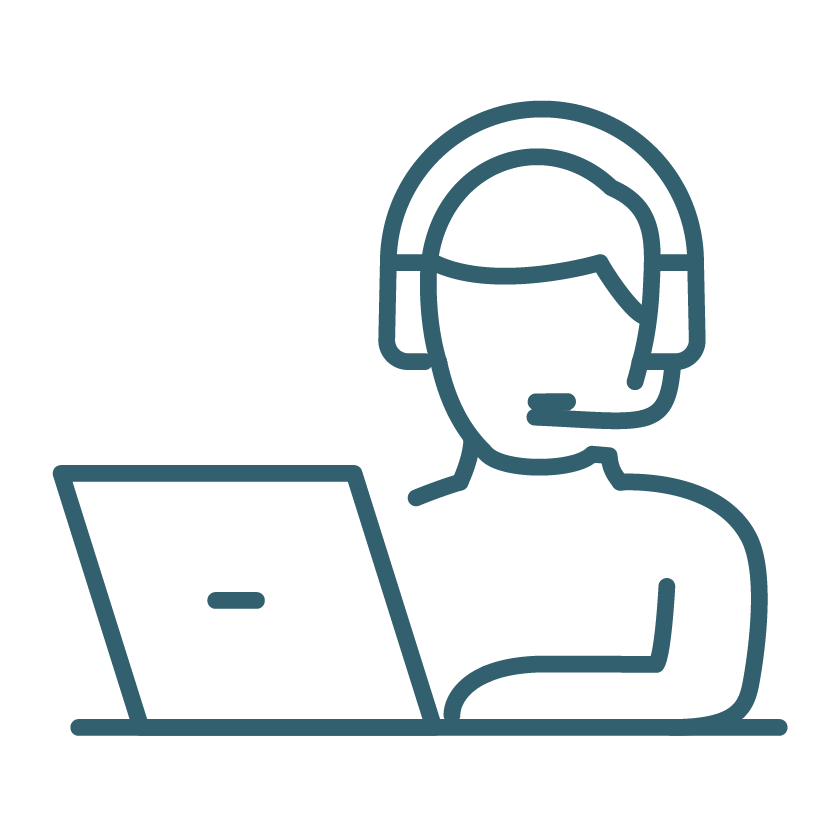 Easy to learn and simple to use. Instantly access call recordings and insights anytime.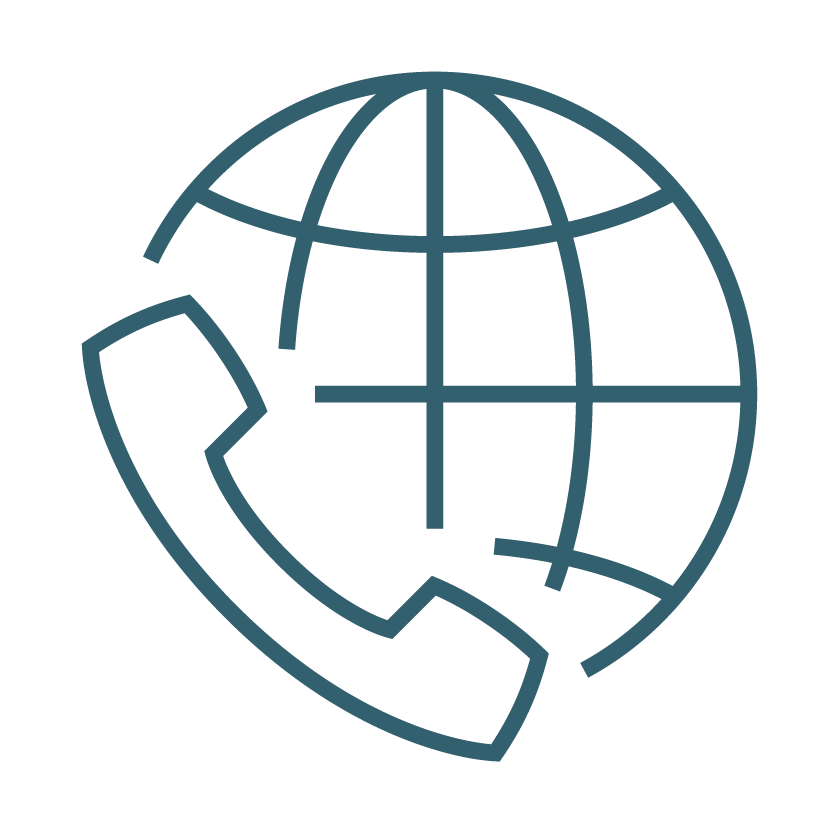 Cloud-based, easy to deploy and rapidly connect with Telephony, CRM and Business Intelligence.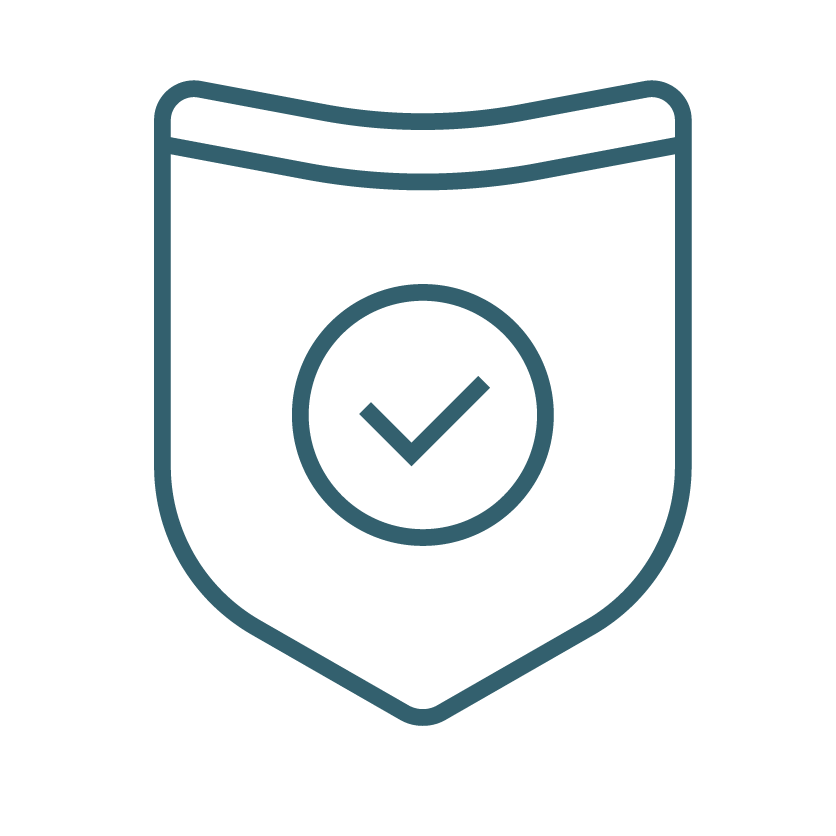 Meeting and exceeding the security and compliance needs of today's largest enterprises.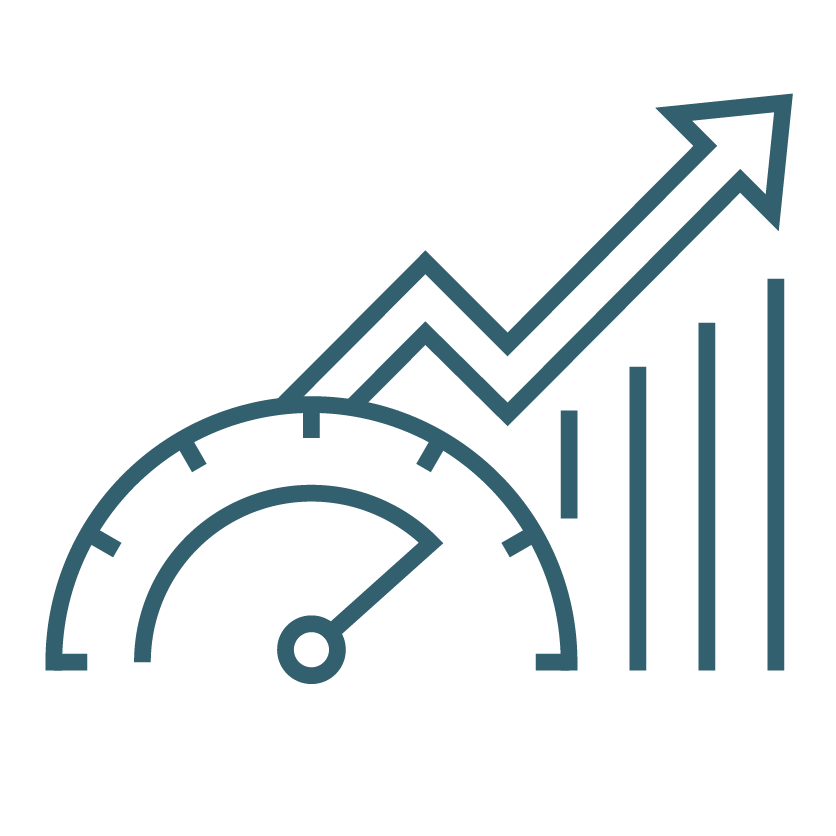 Cogito learns more as you do more – helping your organization perfect communication.
Interested in benchmarking your customer service empathy output vs your peers? Cogito is offering a complimentary analysis for contact centers with 500 or more agents.
Contact Us Today
to Discuss How
Cogito Can Help
Your Business