Navigate Increasingly Complex Customer Calls
The CX Score provides a real-time objective measure of customer perception for every phone conversation, eliminating the randomness and bias found in traditional surveys. Through modern machine learning techniques, Cogito distills the signals in our voices into a highly accurate score of the customer experience.
CX Scores are generated in real-time, revealing insights that elevate quality management from the more traditional tactical oversight programs to a strategic, rich resource that can drive enhanced performance.  Operationalize the full coverage CX score to increase customer satisfaction, reduce customer churn, and drive efficiency through cost savings.
Measuring True Human Experience
The CX score detects the behavioral signals in our own voices- from the agent and the customer in every phone conversation. Scores provide unparalleled insight into the drivers of customer experience - including the customer effort, the agent effectiveness, and the emotional connection between customers and their agent.  With a CX score for every call, your customer experience teams can more accurately & more reliably predict customer retention and loyalty. 
Representative CX Data Model
Cogito's CX model assesses the customer experience on every call - making every interaction count, no matter the length.  Cogito has combined the strengths of computer-based sensing capabilities with the human skills of interpersonal sensitivity to more effectively reduce unconscious bias. The CX model features representative data sets across service contexts to mitigate against any bias. Data sets are reviewed and labeled by our expert team of annotators who also supervise the machine learning process.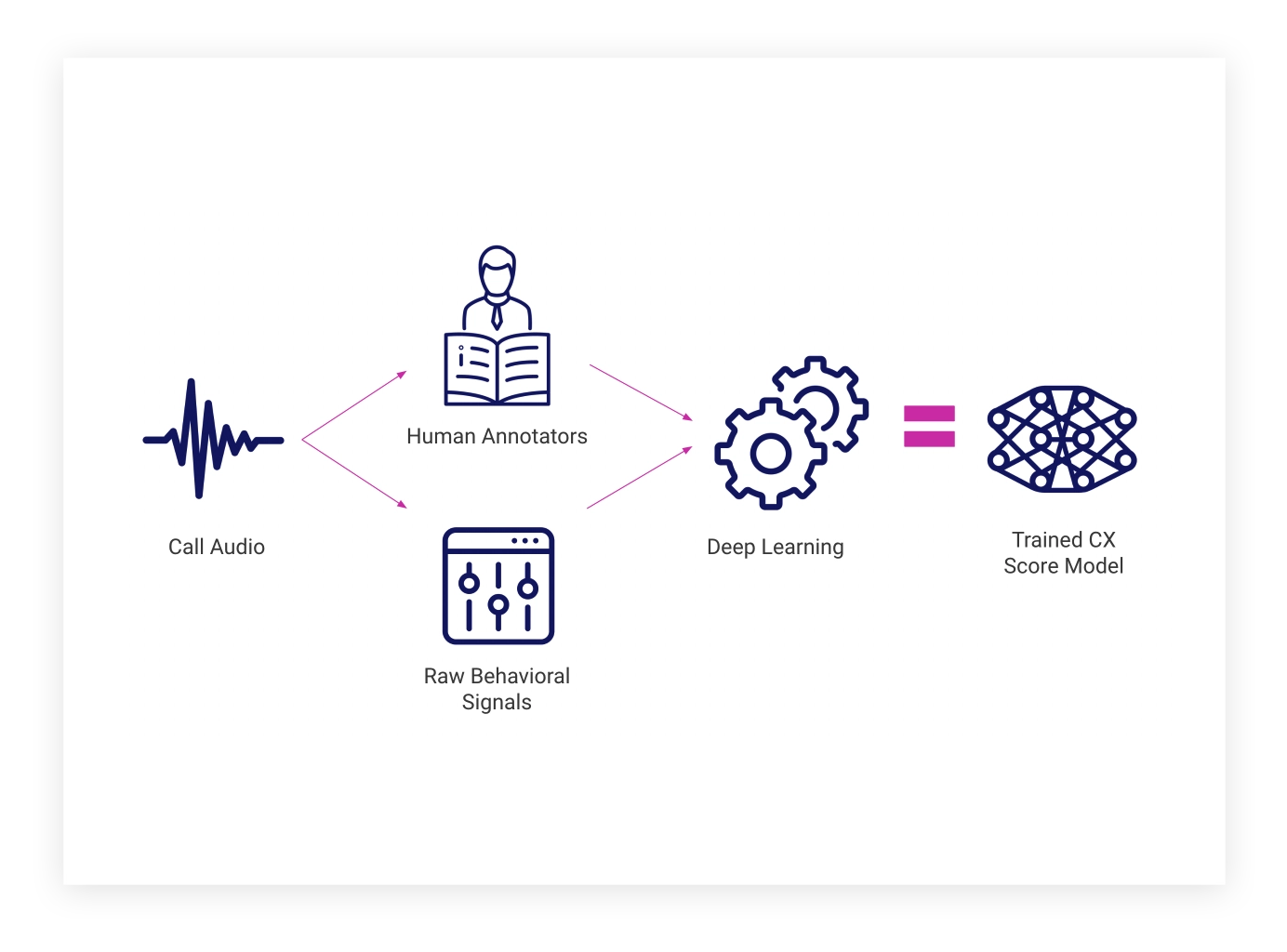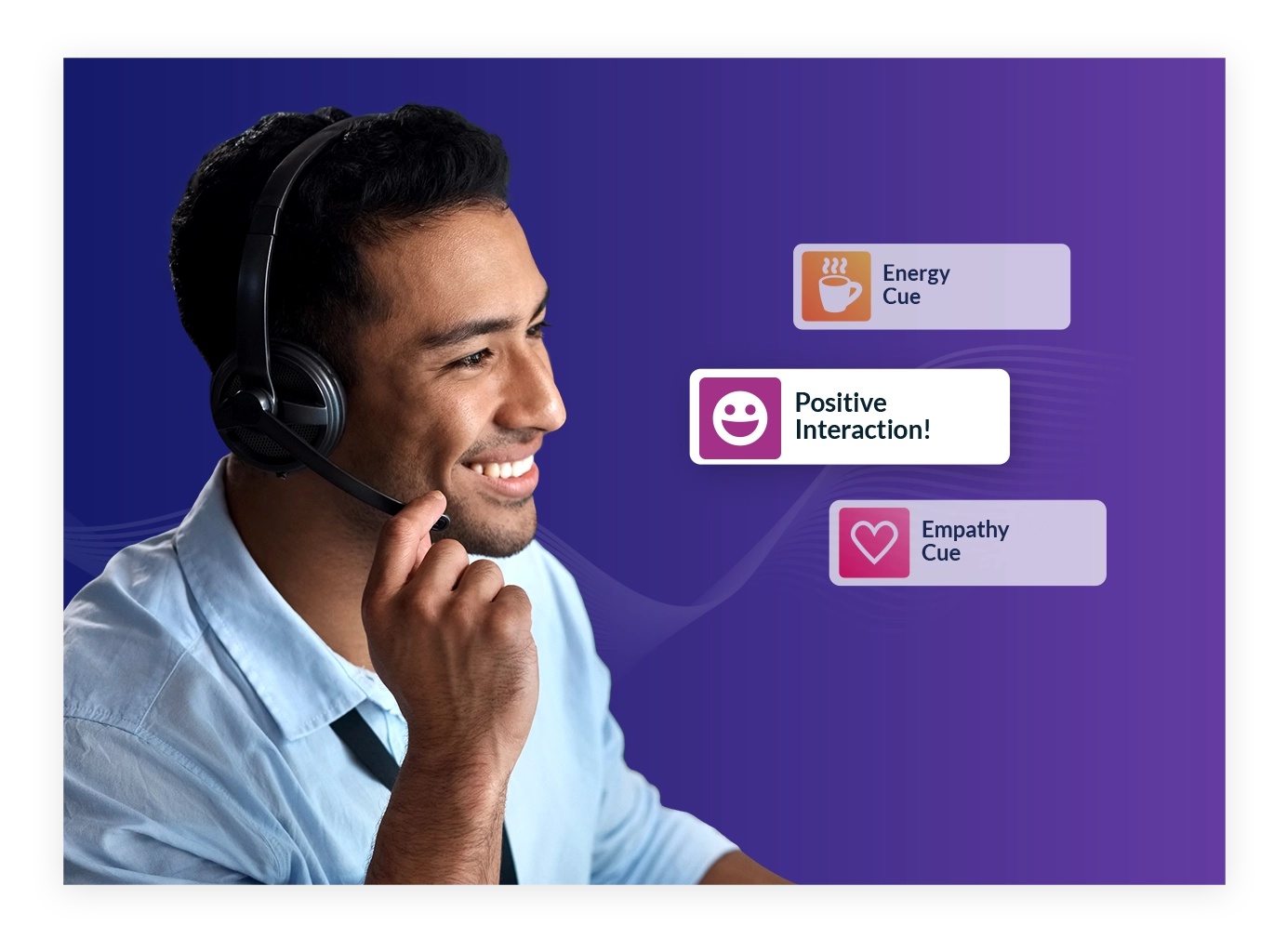 Case Study: How Cogito Helped a Leading Telco
Increase Agent Speed to Proficiency
Recently, Cogito helped an enterprise grade telecom customer improve the onboarding experience for its agents within the first 10 weeks. As 700 new agents on boarded over a 10 week period, the Cogito users achieved target AHT & CSAT numbers 50% faster than their counterparts, agents who were not using Cogito.  The business did not suffer from any KPI deterioration as agents were quickly brought up to speed.
What our Customers are Saying About
Cogito helps our team leaders and managers have visibility on agent calls in real-time. It helps us understand how our agents' interactions will impact today's performance and enables us to coach our agents to better handle calls.
Fortune 25 Telecommunications Company
One of my teammates needed lots of help with delivering empathy generally speaking. Since using Cogito, his survey scores have hit higher numbers. Cogito reinforces the coaching I give him offline and now that he has a visual representation of his speaking behaviors he has been able to successfully target that behavior.
Fortune 150 Financial Services Company
On any given day, our agents can face high call volumes spanning a wide array of topics of conversation. Cogito has transformed these interactions, providing real-time support and guidance that helps agents empathetically connect and communicate. At the same time, we now have increased visibility into agent performance, allowing us to better innovate at scale.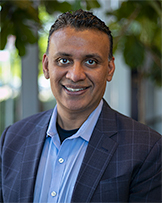 Senior Vice President, Global Contact Center & Franchise System Support, Wyndham Hotels & Resorts
With one of our experts to learn what emotion and conversation AI can do for your agents, team leaders, and your customer experience.