Keep a pulse on customer sentiment and provide an accurate CX measurement of all calls (not skewed by only 1% of your most vocal customers). Cogito's Customer Sentiment Monitoring module mines CX Score data and tracks customer sentiment accurately across 100% of calls leveraging signals from the whole conversation, extracting signals based on the back and forth between the customer & agent. Unprecedented insight into customer sentiment unearths a wealth of intelligence to inform operational decisions in real-time.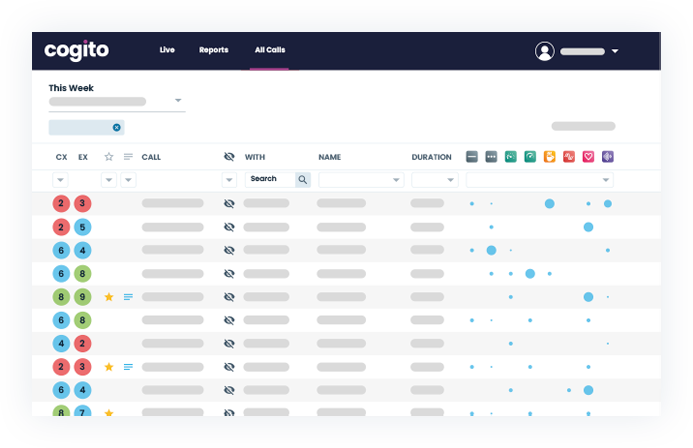 Get insight into employee well-being and track team member fatigue, burnout, and frustration with Cogito's Agent Well-Being Monitoring capability. It surfaces early signs of declining morale providing team leaders with an EX Score to drive intervention to keep the workforce happy and productive. Analytics teams leverage this data to make sharper, more specific operational decisions to improve agent well-being and reduce retention risk.
Enrich existing company data with precious insights into customer sentiment and agent well-being for a complete picture of your operations. Cogito's emotion AI and conversation AI models enable organizations to identify the most important themes and topics feeding call volume, as well as the customer reactions to these issues.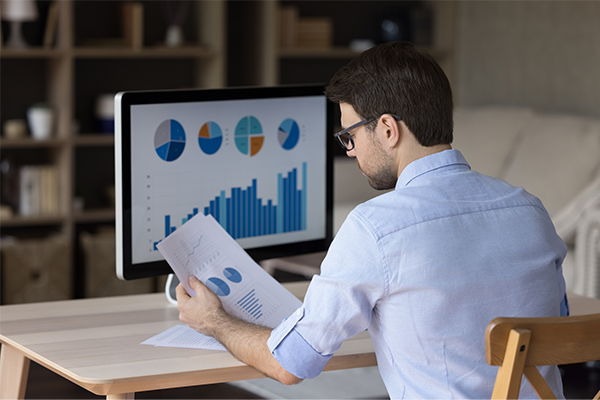 What our Customers are Saying About
Cogito is easy to use and non-intrusive for users. The product is very streamlined while still providing relevant guidance and I love that users do not have to jump into multiple systems to use it. The guidance focus on empathy and the other notifications are very impactful to individual users working within their roles as opposed to generalized and sporadic manager-employee check-ins with feedback.
Fortune 25 Health Insurer
Cogito's strength is the ability to listen into a live call and interpret information and provide that real-time notification to frontline teams. The true benefit of Cogito is that you are within a continuous improvement cycle and this helps to ensure we are always improving.
Fortune 200 Insurance Carrier
On any given day, our agents can face high call volumes spanning a wide array of topics of conversation. Cogito has transformed these interactions, providing real-time support and guidance that helps agents empathetically connect and communicate. At the same time, we now have increased visibility into agent performance, allowing us to better innovate at scale.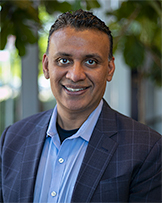 Senior Vice President, Global Contact Center & Franchise System Support, Wyndham Hotels & Resorts
With one of our experts to learn what emotion and conversation AI can do for your analytics teams.