Cogito Solutions with Genesys
Real-Time
In Call Guidance Drives Great CX
Cogito is an AppFoundry partner with integration to Genesys ACD to drive empathy in every interaction with AI powered guidance for all of your phone professionals in the moment with integrated solutions from Cogito and Genesys.
Cogito deploys with premise, hybrid, or cloud based offerings with secure connections to enable real-time AI monitoring and reporting on customer communications back to the agents.
In-Call Speaking Guidance
Cogito's human-aware artificial intelligence (AI) connects to your telephony and instantly analyzes hundreds of conversational behaviors in real time across all of your calls. Cogito's software platform delivers real-time conversational and behavioral guidance that empowers agents to project more confidence, competence, and empathy in every customer conversation.
Agents have access to review their calls and behavior in detail to better understand and adopt better communication techniques to work with their agents.  Call mapping shows them problem areas in their communication and how they might adjust their speaking to better meet caller preferences.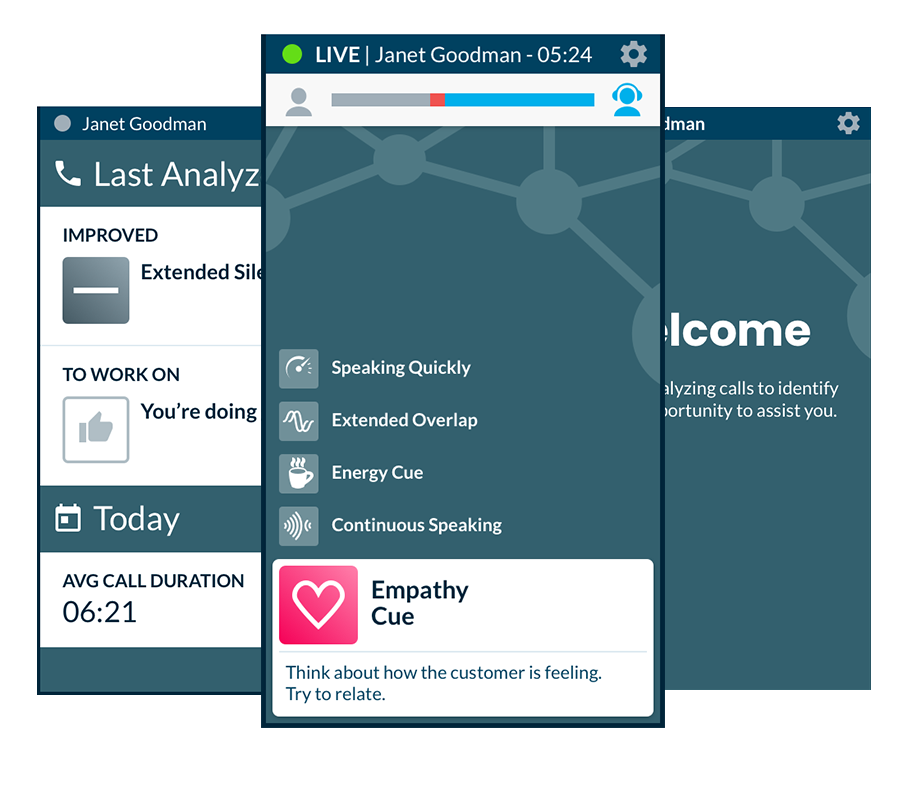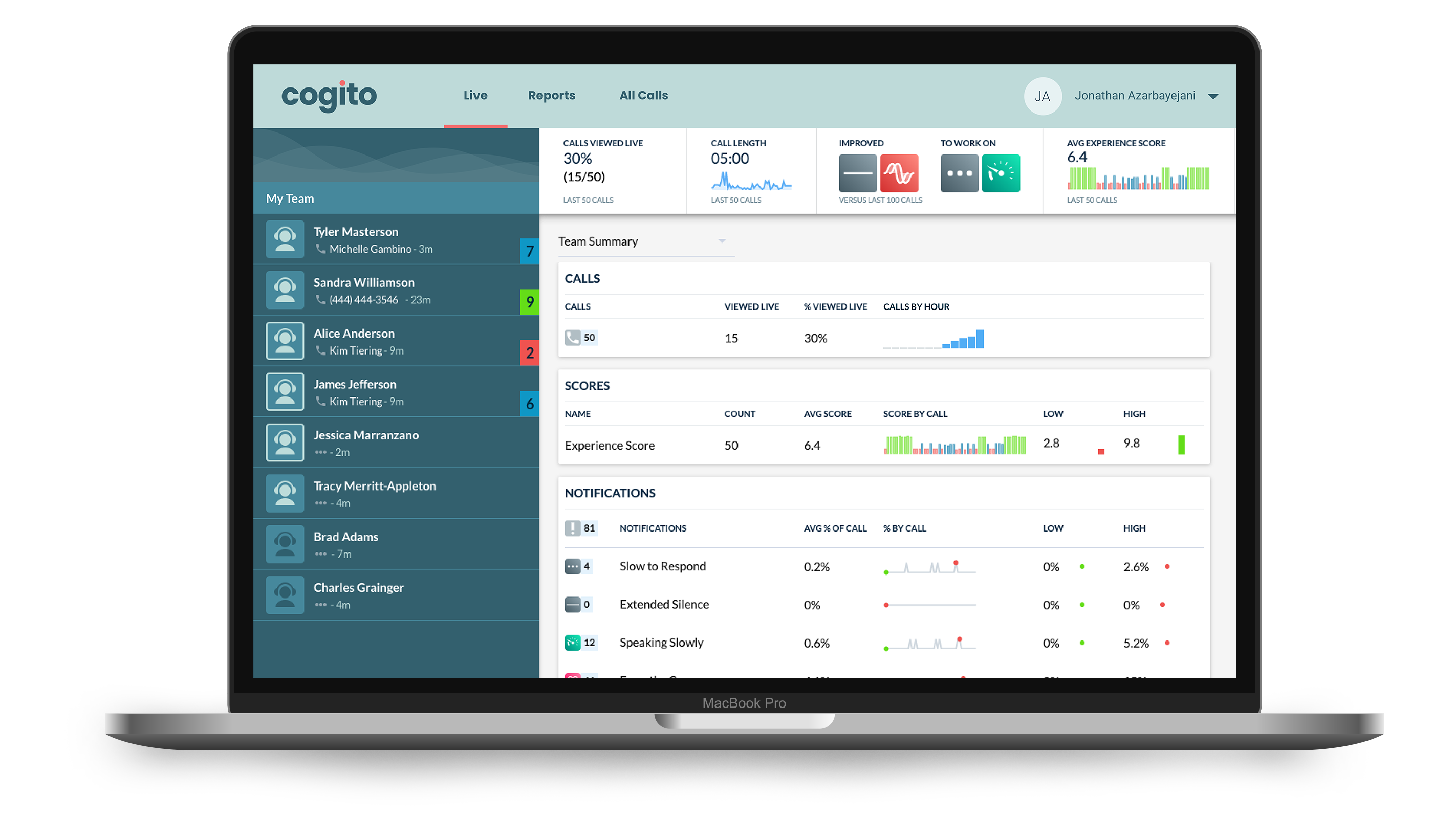 Contact center supervisors gain access to real-time insights on team performance enabling them to "virtually" walk the floor and real time customer experience scores and trends across 100% of guided calls.
Enterprise clients, including those in healthcare, insurance, financial services and telecommunications, are experiencing up to a 20% increase in customer satisfaction, a 12% reduction in average handle time and a 6% increase in first contact resolution.