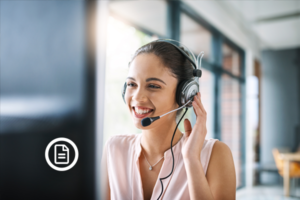 The nature of conversations at the call center is radically changing. With the increased usage of digital technology such as chatbots, self-service apps, and IVRs, simple, transactional conversations are disappearing. What's left are conversations of higher complexity and gravity that require a human touch to retain customer loyalty.
In this Cogito Dialog Datasheet, learn about how Cogito improves the emotional intelligence of phone professionals by providing timely and actionable insights.
View the Datasheet by clicking the button above. If you have any issues accessing this study, reach out to support at [email protected].