Human Connections are Crucial for Success
The nature of conversations at the contact center is radically changing.
Real time behavioral guidance and customer feedback
AI designed to optimize every call
Real time call coaching to maximize every engagement
Conversational AI to enhance empathy and customer experience
Real time call analysis and behavioral feedback
Cogito's human-aware artificial intelligence connects to your existing legacy or cloud telephony and instantly analyzes more than 200 voice signals in real-time across all of your calls.
AI designed to optimize every call
No matter how differentiated your products and services may be, what really identifies your brand is its customer experience. That's where Cogito AI comes in.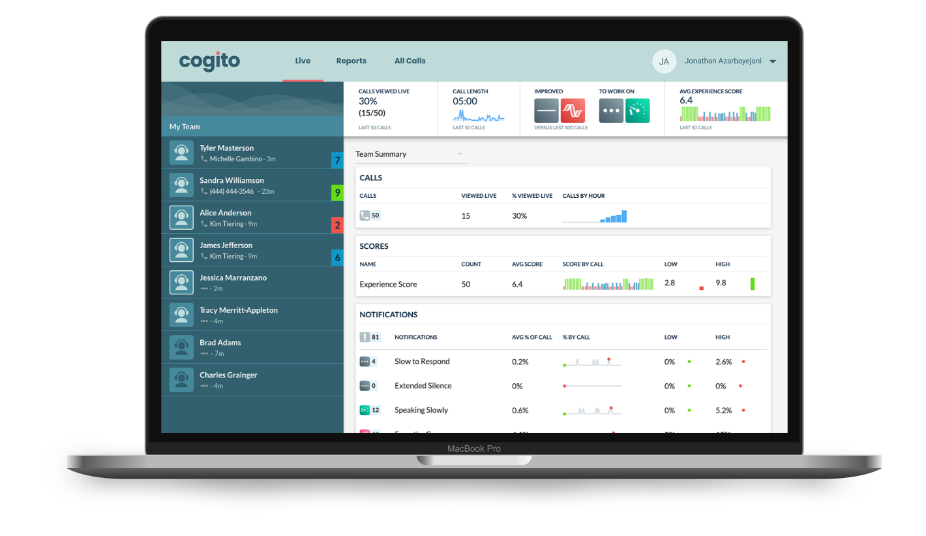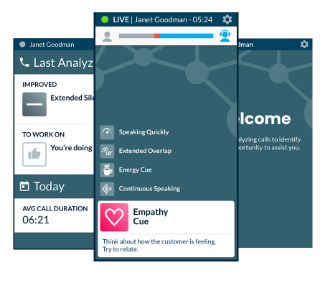 Call center AI designed to deliver empathy and enhanced customer experience
Everyone says it: The No. 1 method for improving call center customer experience (CX) is to make an emotional connection with the customer.