Future
of work:
agents anywhere
FROM THE OFFICE OF THE CEO
We are here for you
during this time.
Coronavirus is impacting every aspect of our businesses and our lives. I want to provide an update as to how we are handling the pandemic at Cogito.
The safety of our employees and clients is our top priority, and as such, Cogito employees have been instructed to work from home. We have the policies, procedures and systems in place to support a productive remote workforce. We will continue to provide you the highest levels of responsiveness, performance and security.
Our teams are now interacting with clients via virtual channels. We have proactively engaged each client and are implementing programs to ensure the least disruptive, most effective means of support and collaboration.
As you know, we are fully operational and supporting you and your agents in-office and at-home. Here are just three reasons Cogito is more important than ever to your agents, supervisors, and customers.
Agents: Cogito's AI Coach will continue to augment the emotional intelligence and assist your agents – especially during these times of intensified emotional complexity for customers.
Supervisors: Cogito will alert supervisors in real time to which agents may be struggling. This alert will inform the supervisor to check in with those agents as needed and help maintain agent wellness. This is especially useful in remote/WFH environments.
Customers: Cogito will help agents deliver empathy and keep them performing at their best. Our goal is to help your team deliver the best possible customer experience during this time.
Our solutions and employees are here to help your teams be compassionate and resilient as they advise and comfort your customers in this time of need. As calls become more emotionally charged, and an increasing number of workers are remote, we are happy to provide access to products and experts to help monitor and support the emotional intelligence of employees.
If you are aware of other opportunities for us to help your teams or others with our solutions, please let me know at [email protected].
The Cogito team is here to support you. We founded this company on a belief we could deliver innovation that would help people live happier, healthier lives and that mission is never more applicable than today.
We will be sure to keep you updated on any changes. Please do not hesitate to reach out to me or to your Cogito account team with any suggestions or requests for assistance.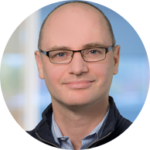 Joshua Feast
Co-Founder & CEO
How Cogito
helps you
work remotely
During these stressful, rapidly changing times,
Cogito is here for you and your teams.
We've bubbled up our
best content for you
Behavorial science, coaching
and working from home
Research and insights from the thought leaders at Cogito
Person perception and Cogito
Fighting compassion fatigue with Cogito
Combating burnout
with Cogito
Enhancing your soft skills
with Cogito
Cogito's Dr. Skyler Place presents at FXD Conference
Conversations with Cogito: explaining person perception with Friends
Understanding the empathy cue notification with a call center agent
Resources for Supervisors
How Cogito can help you in your day-to-day
Cogito tips - virtually walk the floor
Cogito tips - preparing for a coaching session
Cogito tips – creating a
1-month team report
Cogito tips – finding and sharing a call
Resources for Site Leaders and Executives
Useful webinars, insights, and strategy from Cogito and others


Virtual Session: Harley Manning more than human

Virtual session: How Humana Pharmacy leverages AI to enhance member experience

The ROI Of empathy in customer engagement

How customer engagement strategies are changing in the new normal

Delivering consistently amazing customer experience with Shep Hyken

The CX impact of COVID-19

Driving positive CX with remote teams
Resources for Site Leaders and Executives
Useful webinars, insights, and strategy from Cogito and others
Resources for Supervisors
How Cogito can help you in your day-to-day