Cogito Real-Time Solutions for Five9
Real Time Transforms Good
CX into Great CX
Drive empathy in every interaction and elevate the performance of your phone professionals in real time during the call with integrated solutions from Cogito and Five9.
Cogito's human-aware artificial intelligence connects to your telephony and instantly analyzes hundreds of conversational behaviors in real time across all of your calls. Cogito's software platform delivers real-time conversational and behavioral guidance that empowers agents to project more confidence, competence, and empathy in every customer conversation.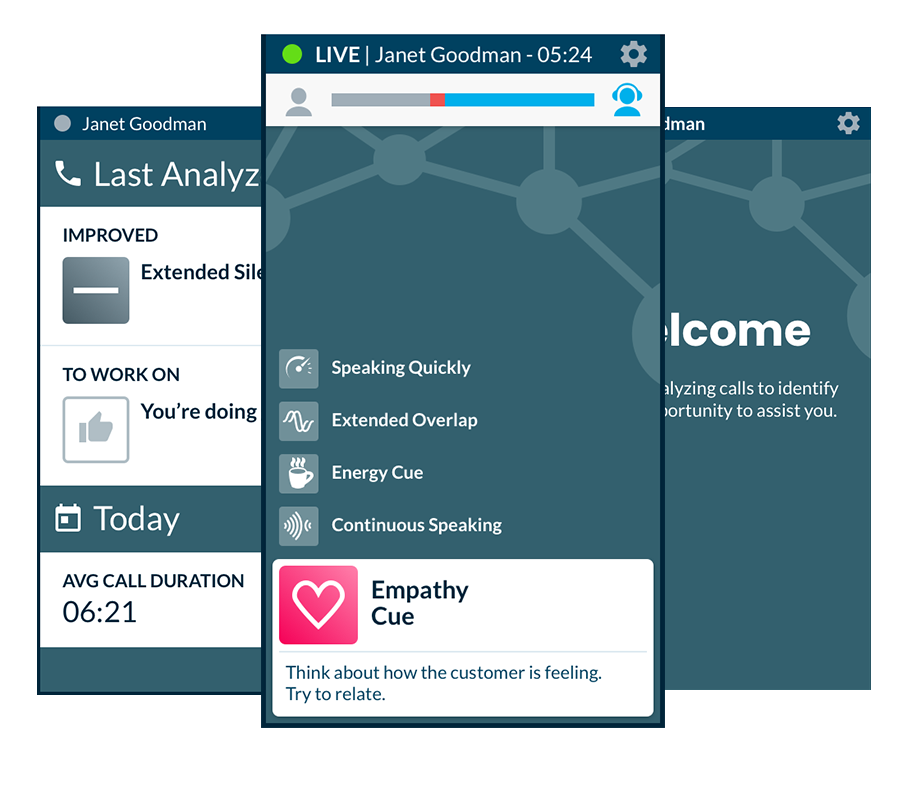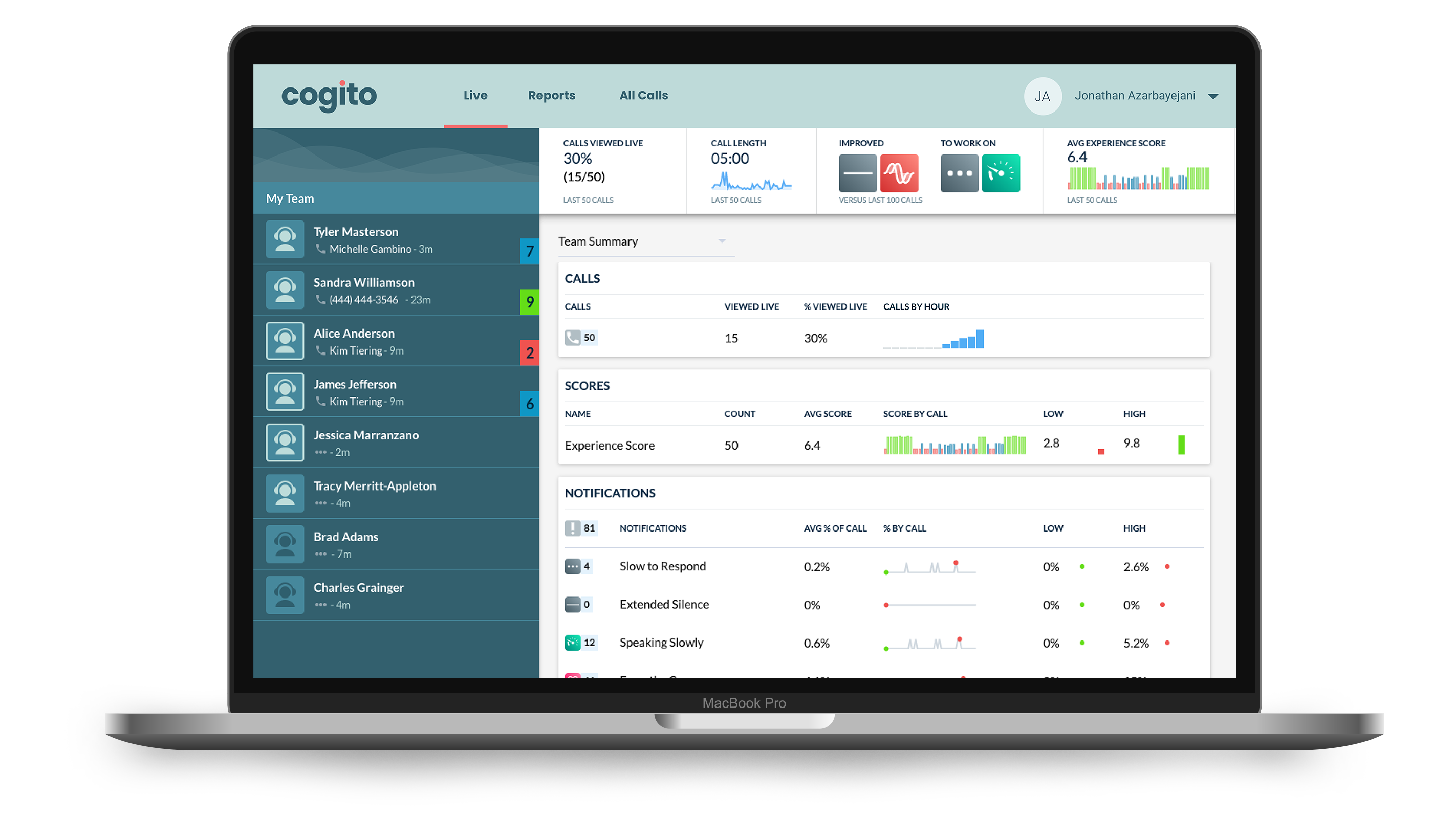 Contact center supervisors gain access to real-time insights on team performance enabling them to "virtually" walk the floor and real time customer experience scores and trends across 100% of guided calls.
Enterprise clients, including those in healthcare, insurance, financial services and telecommunications, are experiencing up to a 20% increase in customer satisfaction, a 12% reduction in average handle time and a 6% increase in first contact resolution.
Video
Video
Forrester's Harley Manning Discusses Cogito's AI In CX NYC Keynote How can you make sure your customers are satisfied in…
Get started
Product Brochure
Cogito Dialog Datasheet The nature of conversations at the call center is radically changing. With the increased usage of digital…
Get started
Product Brochure
Cogito Post-Call Transcription Datasheet Research has proven that behavioral, non-verbal signals carry more meaning about the conversation that cannot be…
Get started