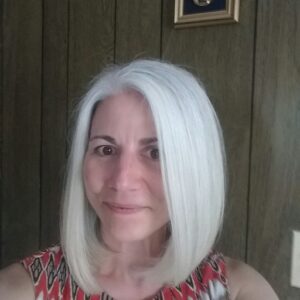 Why Cogito?
We connected with Kelly McLaughlin, a member of our Data Annotation team to discuss why she chose a career opportunity with Cogito. Kelly joined Cogito in July 2019 and works with a team of annotators that support our research and development efforts and contribute directly to improvements in our software. For this blog, Kelly shares what she likes about working at the company and what she looks forward to as we continue to grow. 
Tell us a bit about what you do for Cogito.
I annotate live and recorded call segments, and participate in multi-department meetings. The Data Annotation team is composed of 14 annotators that produce hand-labeled annotation data, for use by internal teams. 
What do you think of the product?
Cogito's AI Coaching solution isn't just unique, but it has incredible potential. The data gathered can be used in so many different ways to enhance a customer experience or develop a customer service or sales employees' skills.
What stands out to you about Cogito in comparison to others in the industry?
Cogito is extremely focused on relationship building, from the initial stages of the customer journey to implementing the product and continued touchpoints between the customer and organization.
What was the biggest driving factor in your decision to join Cogito/take your role?
The flexibility of my work schedule and opportunity to be part of a passionate team (and organization) were big factors.
What are you most passionate about within your role?
I appreciate the supportive work environment. The nature of data annotation is very siloed and independent, but our shared focus and team goals make the experience feel collaborative and connected.
What stands out to you about the people/culture at Cogito?
Cogito is dedicated to building a high level of team morale and support for employees. I came from an industry where that wasn't a priority, so I've found it refreshing to be part of.
In our remote world, what is one way you like to connect with other Cogicians?
I found that brief and frequent meetings were useful for keeping a connection. I have also appreciated attending events discussing mental health and diversity with guest speakers and our quarterly music series offerings — these types of events offered by the company make me feel tethered to the wider organization.
How do you embrace the Cogito culture? 
I appreciate the diversity of my team on a daily basis and try to attend as many optional meetings and offered talks as I can.
How do you envision the company growing in the next few years?
I hope the growth of future accounts will lead to an even larger annotation department and expand our opportunities for levergaingthe call data in meaningful ways.
What skills or experience do you anticipate gaining while working for Cogito?
I'd like to take advantage of our LinkedIn learning program and explore new growth opportunities with my manager. My background is not in data science, but I am fascinated by what happens to the data after it has been gathered for clients, in terms of how they use it to improve behaviors or processes.
What are you most looking forward to in your future at Cogito? 
I can't wait to grow alongside the company as it grows. The remote work option has been amazing during these unprecedented times, but I also look forward to the opportunities to come to meet in-person with my team and other departments!
Anything else you'd like to share?
As someone who worked in hotel sales for twenty years, my major career shift has been extremely rewarding. The workforce is far more diverse in every way, and the leadership more in tune with how to create and sustain a positive environment.
Interested in joining the team? View our open roles here!